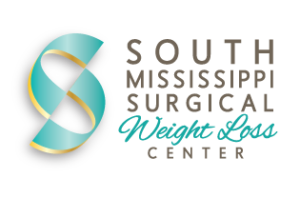 BARIATRIC SURGEONS
---
LOCATIONS
Ocean Springs
1124 Oakleigh Road
Ocean Springs, MS, 39564
Affiliated Hospitals
Bariatric Surgery
South Mississippi Surgical Weight Loss Center is proud to offer bariatric surgery for patients seeking to transform their life and health through weight loss surgery. We specialize in performing various bariatric and metabolic procedures.
Get started for free at www.smsurgicalweightloss.com!
Surgeons Dr. William "Pete" Avara, Dr. Jason Payne, and Dr. John Hall lead our multidisciplinary team of dedicated obesity treatment providers.  Providing a comprehensive center for obesity treatment, we offer both surgical and non-surgical treatment options for patients looking to lose weight and attain a happier, healthier lifestyle.  With more than 3,500 bariatric procedures performed since 2000, and numerous award achievements in both patient safety and quality care, we have proudly earned an excellent reputation for success.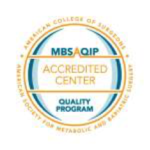 South Mississippi Surgical Weight Loss Center is affiliated with Singing River Health System, a Metabolic and Bariatric Surgery Accreditation and Quality Improvement Program (MBSAQIP) accredited by the American College of Surgeons. This accreditation means that Singing River Health System is a Comprehensive Bariatric Surgery center offering safe, high-quality care for bariatric surgical patients. Our weight loss surgery program has a proven track record in terms of patient safety and outcomes and that our program meets the rigorous requirements and guidelines established by MBSAQIP.
Click the South Mississippi Surgical Weight Loss logo below to visit their official website for more information on weight loss surgery.
Success Stories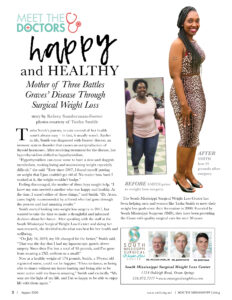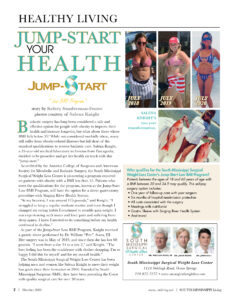 Related Videos